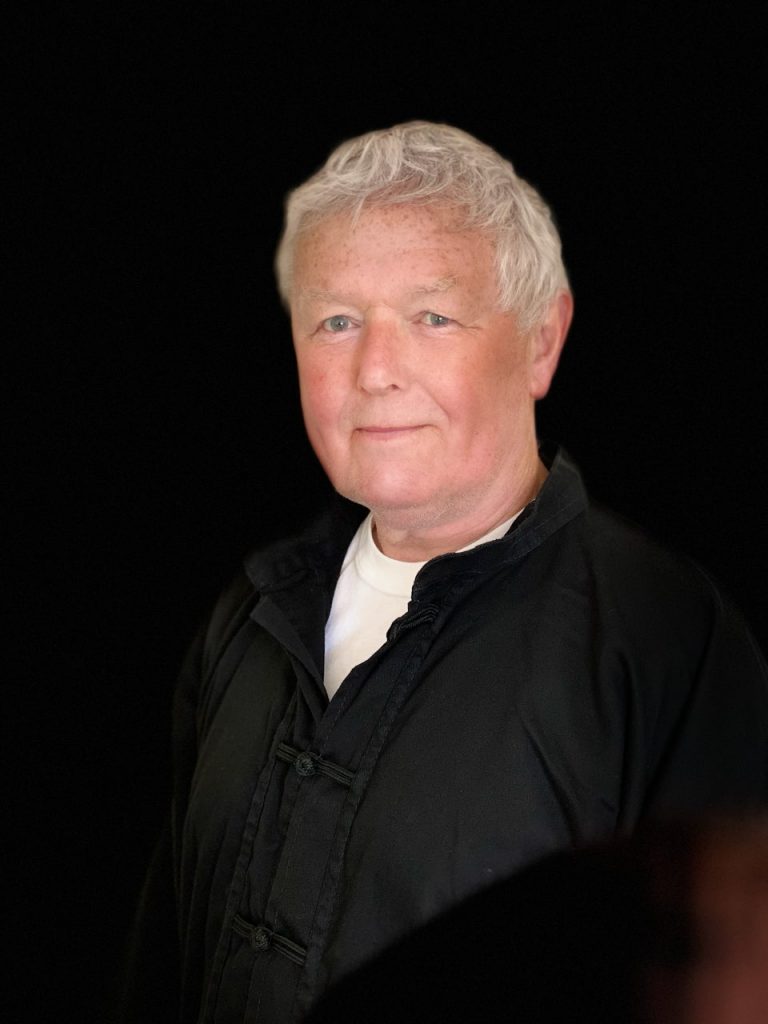 Sifu Rob Morgan started his martial arts training in 1974.
His training first started at a Karate club in Balsall Common, a small town outside Solihull.
"The training was hard and fitness levels required were high."
It was here that Rob first saw Sifu Charles.
Sifu Charles was a friend of the Karate club instructor and would pop in from time to time.
It was during one of these visits that Sifu Charles demonstrated his skill by air-breaking a piece of wood that, previously, one of the students and even the instructor had failed to break despite being held rigidly.
The speed with which Sifu Charles broke the board left the students open mouthed.
The following week many of the students turned up to train with Sifu Charles. They were sent away with the simple explanation that they should not make the decision to train with someone based upon seeing him throw a single punch.
Sifu Charles said afterwards that he would not have attempted the board break had he been aware that the Karate instructor had tried and failed to do it. He would not have wanted to embarrass him in such a way.
Rob was not one of those students who had turned up at Sifu Charles' club on that occasion. Sifu Rob still felt that there was plenty to learn in the Balsall Common club.
Eventually Rob felt that he needed to progress further and applied to train with Sifu Charles.
"That first meeting with Sifu Charles was more like an interview," Rob says. "I was asked several questions about why I wanted to train here. I needed to prove that I was serious about learning this style of Kung Fu."
Rob was accepted into the club but was told that he would not be training with Sifu Charles but with Senior Instructor Darwin Yip at another venue.
The training progressed well. Darwin would take the class and Sifu Charles would visit and sometimes participate in the teaching. After some months, and some discussion between Sifu Charles and Darwin, Rob was approached and told that he would now be able to train at the head club with Sifu Charles.
Pattern and technique training was intense. Sparring was even more demanding. Back in those days, injuries were common and many students stopped training as a result. For Sifu Rob, it was a case of get better or pack up.
He decided on the former.
Rob was eventually awarded Sifu status in both Mok-Gar and Wu style Tai Chi.
He remains the highest graded student of Sifu Charles.
Eventually, Sifu Charles invited Sifu Rob to start his own club/s.
The first was in Canley, Coventry. The venue was an old primary school which had been converted to a youth centre. The club became a meeting place for all other clubs in the association.
Other clubs followed. As well as Canley, Sifu Rob taught at Small Heath, Billesley, Chelmsley Wood, Tyseley, and often took classes at his students clubs.
In 1987 Sifu Rob moved his family to Wales.
It wasn't long before he started to teach again. Clubs were set up in Cardigan, Aberporth, and St. Dogmaels.
Sifu Rob still teaches small classes at the St.Dogmaels club.
He says that now he's reached the stage when years are described as "advancing," training is a little more demanding than it used to be but that it always rewards.